The holidays are right around the corner! As we enter this season of gratitude, we've begun reflecting on our favorite moments from 2021. There are so many moments and projects that we treasured this year.
As always, we would like to thank our dedicated team, dear trade partners, and wonderful clients. We are grateful for your support and look forward to making lots of new memories together in 2022!
Until then, we hope you enjoy scrolling through the events, blogs, and projects we've highlighted below. We wish you all a magical holiday season and a happy, healthy, and joyful new year!
1. Best of Houzz Awards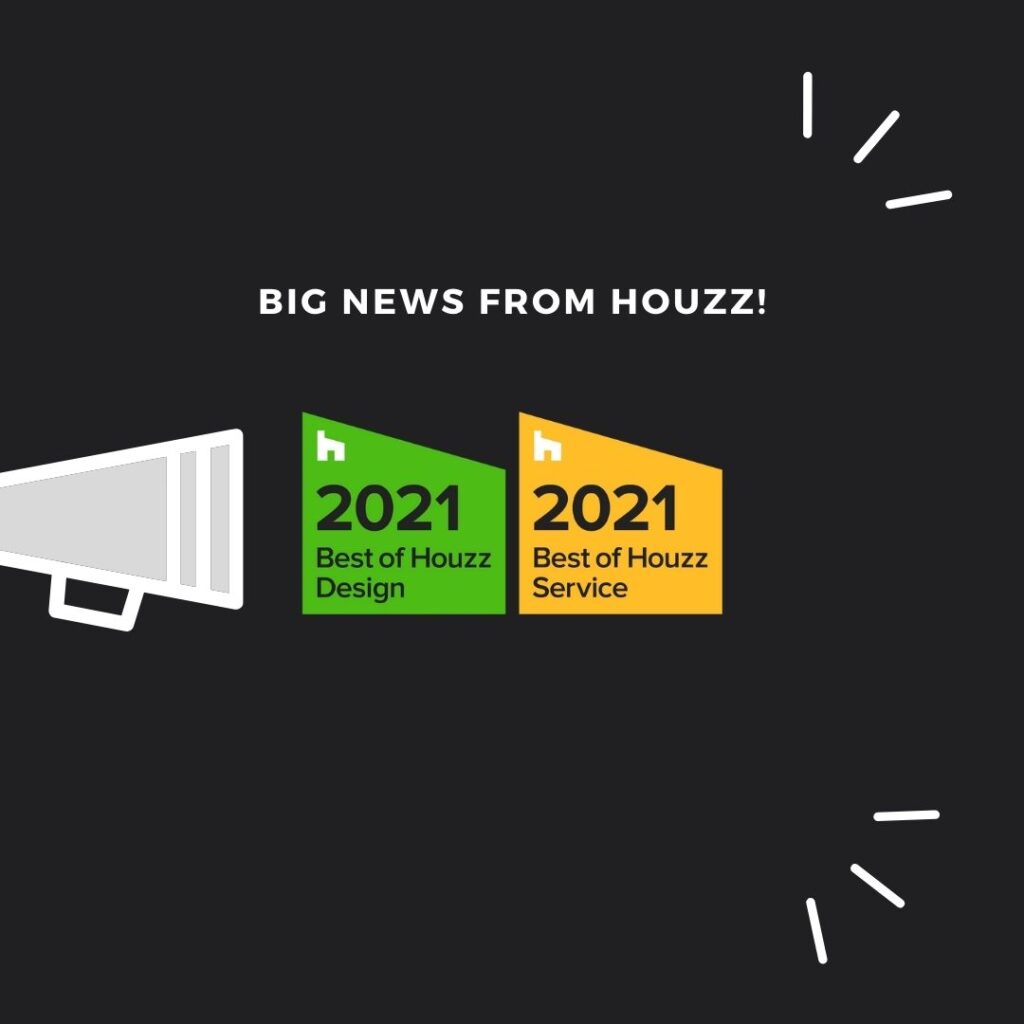 We are honored and proud to share that our team won 2021 Best of Houzz awards for design and service! Our team loves what we do, and it's so rewarding when our clients and community support us – thank you. Learn more. 
2. Award-Winning Pergola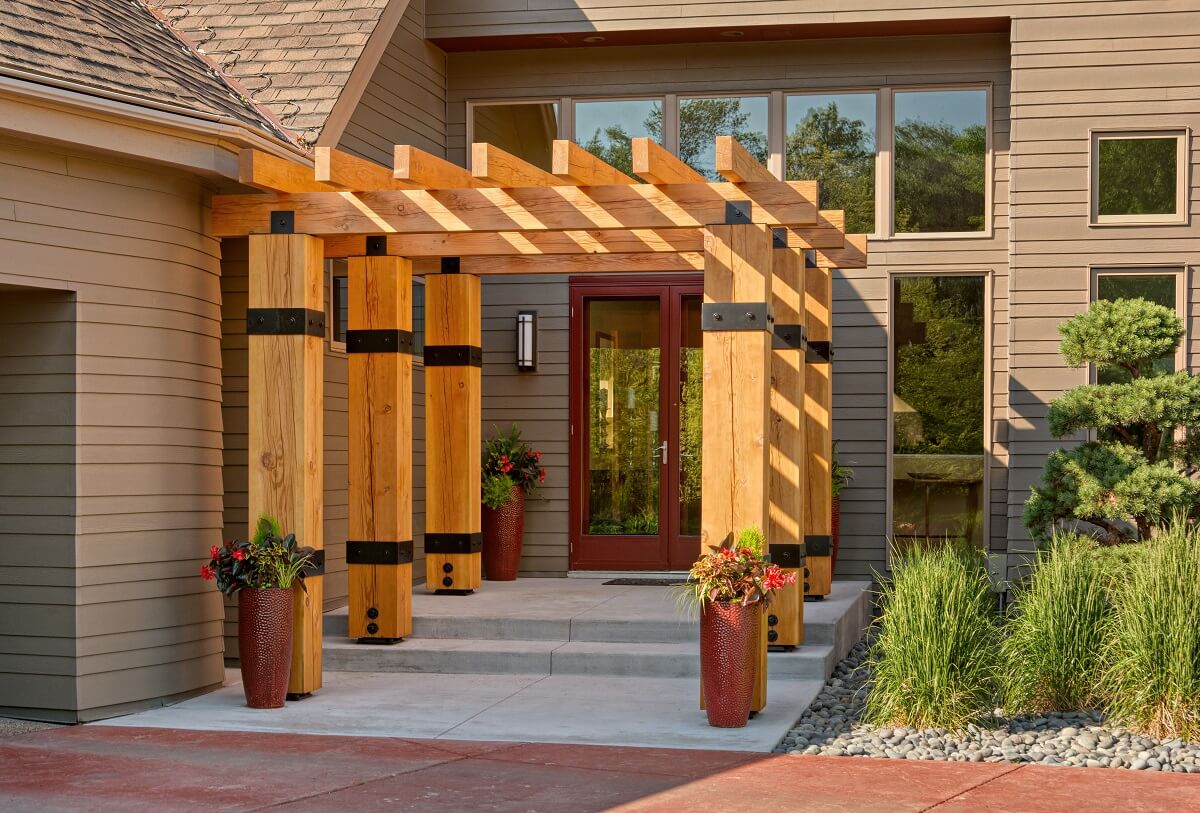 These Minnetonka homeowners were ready to give the exterior of their home an extra boost of curb appeal. Our team created a beautiful natural timber pergola to bring new life to the exterior, paired with a lighter brushed concrete walk. Ready for a closer look at this award-winning custom exterior project? See all the gorgeous details and the before photo!
3. Design Trends We Loved in 2021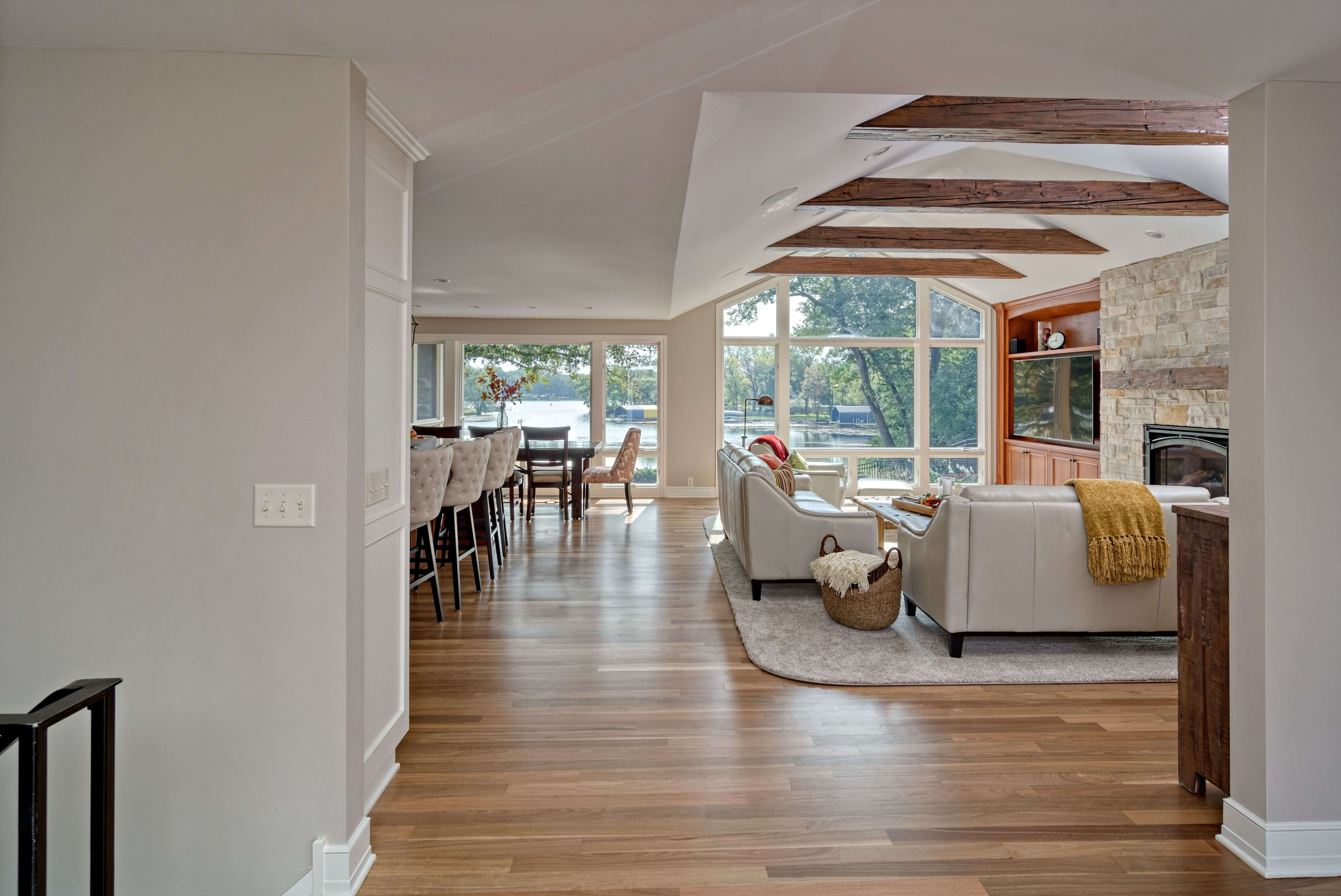 When it comes to remodeling, there's no shortage of home design trends to choose from. Those trends are constantly evolving, but knowing what's popular can help you develop your own design style and preferences. With that in mind, we thought it would be fun to share five design trends our team loved in 2021. Read more. 
4. A Great Remodel is About the Details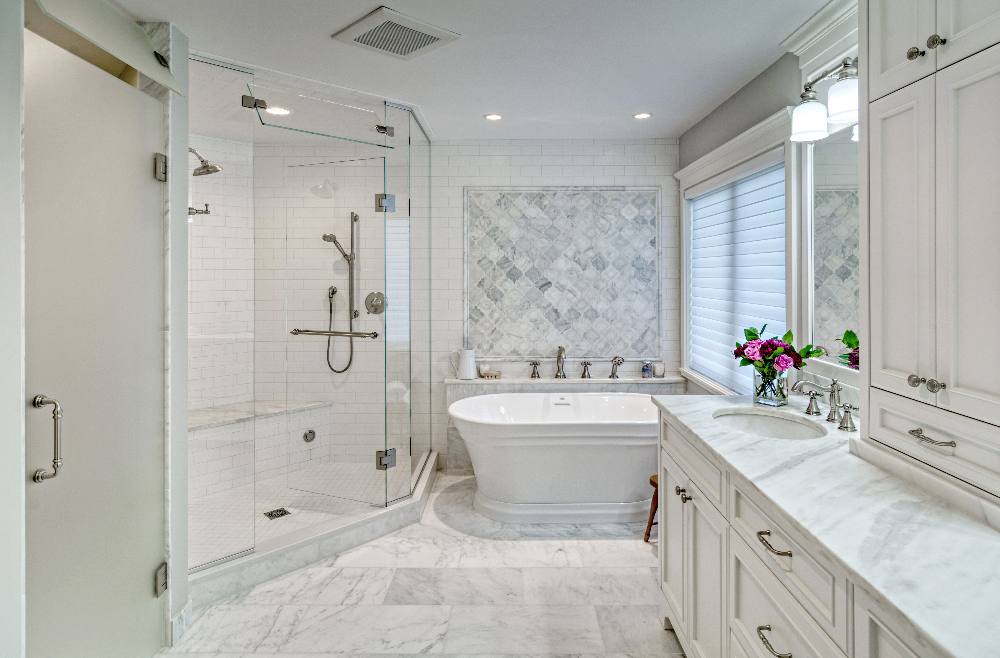 When you think about remodeling, it's easy to get caught up in the big picture. However, it takes a lot of little choices to get there! Even the smallest of finishes impact the overall design. Hidden details like pull-out cabinet drawers or a built-in spice rack also contribute to the final design, helping to create a more functional space.
See some of our favorites from past projects!
5. Stunning Mound Kitchen Remodel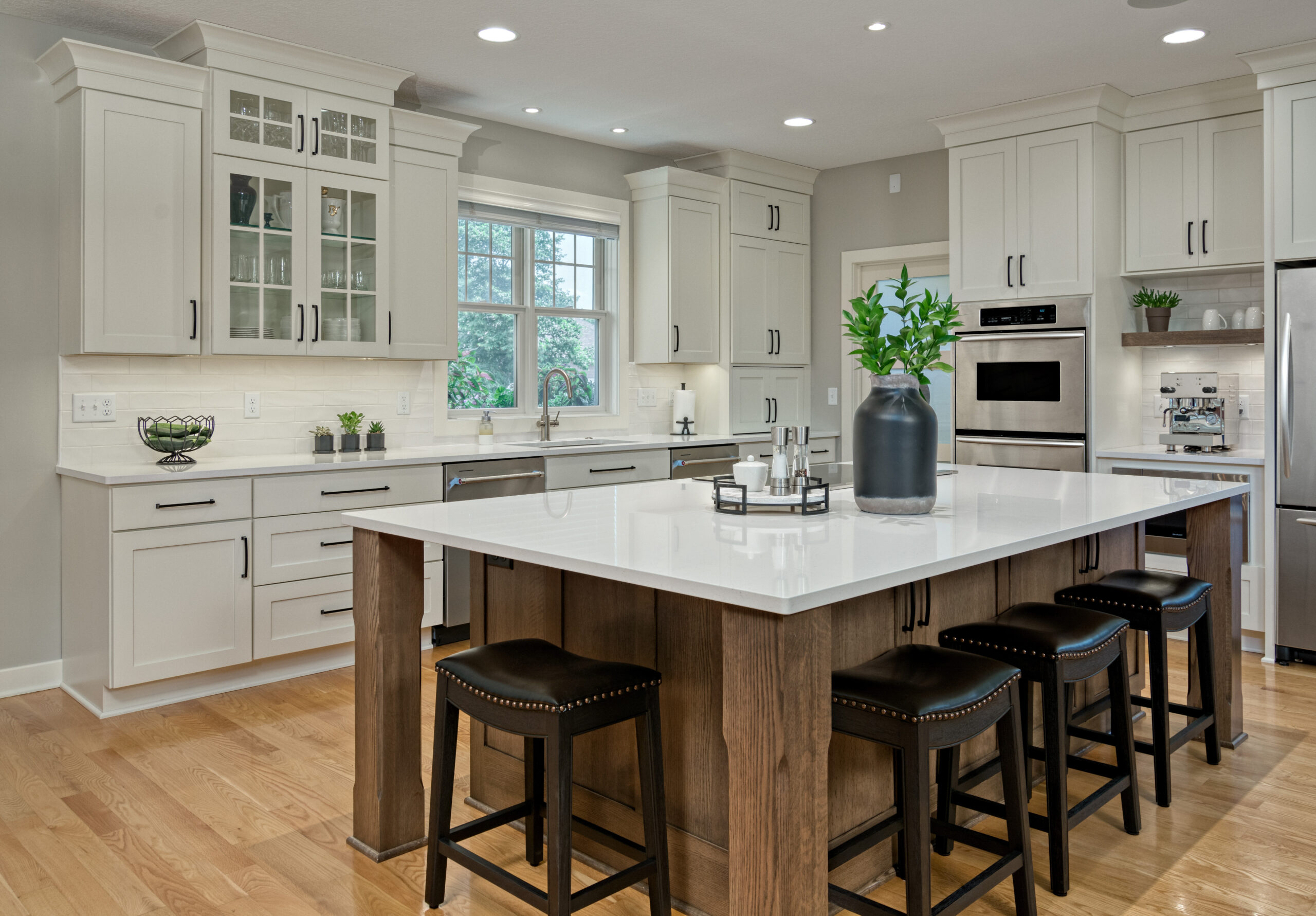 Unlike many modern home remodels, this kitchen (and living room fireplace) was fully updated without moving a single wall. This project goes to show how much a space can be reimagined without altering the original footprint! Explore more photos on our blog. 
6. Sophisticated Main Level Renovation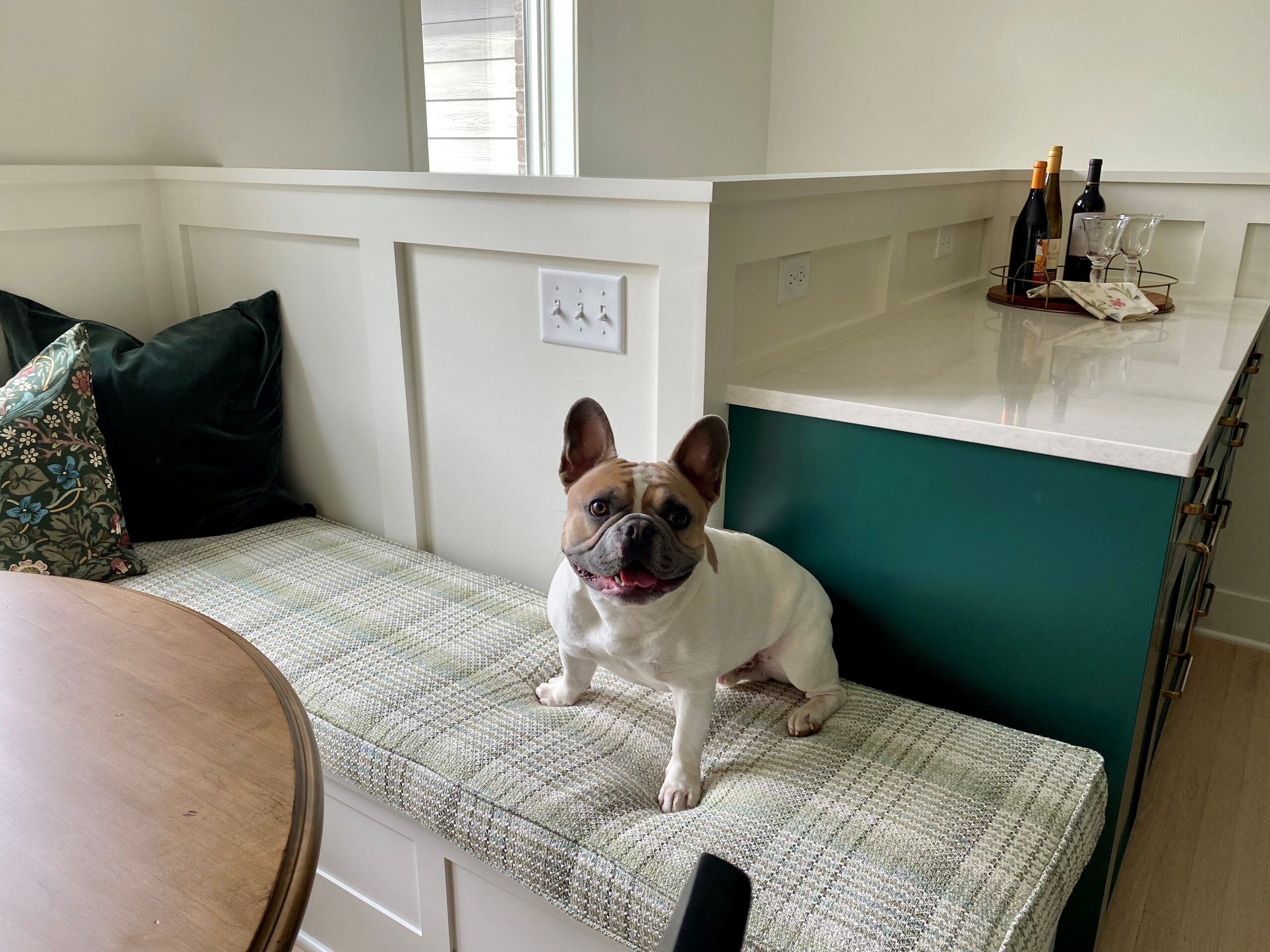 Isn't this main-level renovation sophisticated? We love the playful use of color and pattern paired with more classic design elements. P.S. Isn't our furry photo model adorable? Explore more photos.