Credit good people karma. Alisa Benson had let her sister, Jennifer, park her Airstream trailer on their large wooded Wayzata lot for two years. Last year, her husband Sean was eager to see it go, but Alisa appealed for patience. Then they signed a contract this year for Knight Construction Design to undertake a summer-long remodeling of their 1969 home and everything changed. Suddenly, it became the "Airstream summer." Now the couple and their two boys could not be happier to have the shiny guesthouse on wheels just across their secluded circular drive.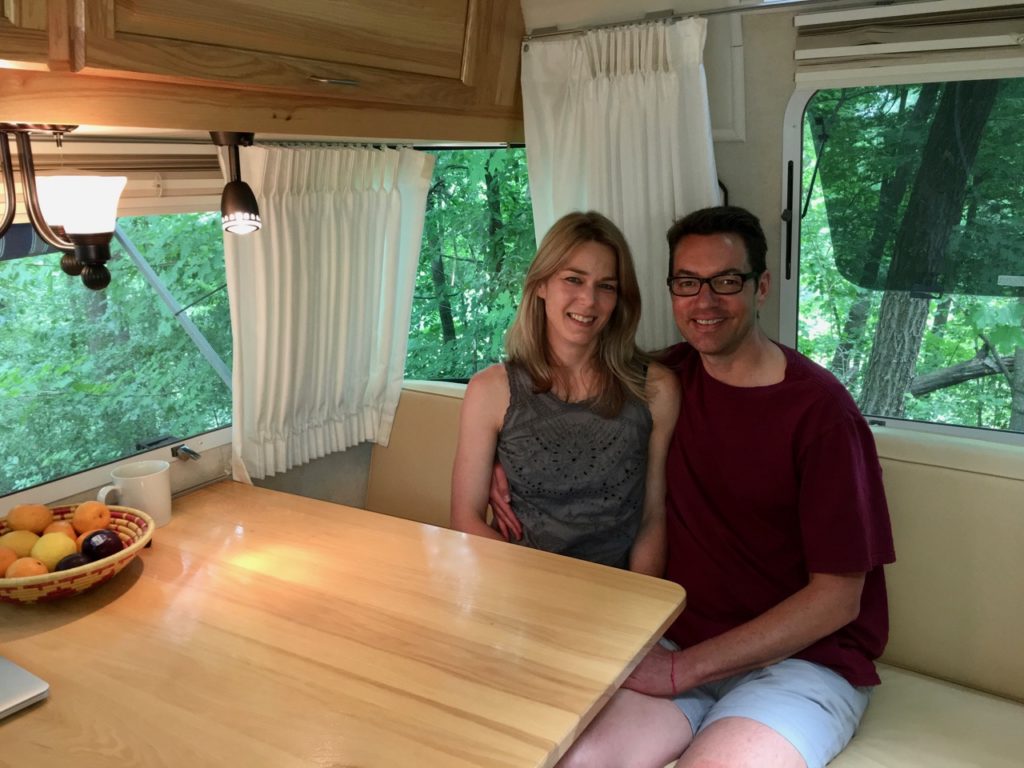 Roughing it smoothly
Ask anyone. Living in a home during a major remodeling usually is something to be endured, not enjoyed. Some families plan ahead by setting up a temporary kitchen or heading out on a nice long vacation. The less fortunate ones end up preparing crockpot dinners in the basement and washing dishes in a laundry sink. The Bensons had a much better idea. They commandeered the Airstream to cook and eat meals and gather while their kitchen and family room were torn apart. The classic trailer also made for a nostalgic backdrop for their patriotic July 4 party. Alisa and the boys even sleep out there now and then – just for the fun of it.
"It would have been really challenging (without the Airstream), so we don't take this for granted. We know how special it is," Alisa said. "People keep asking us if the remodeling is stressful. And I tell them it's not because A, we work with Knight and they are so fantastic. And B, because of the infrastructure we have out here with the Airstream. It's our new norm and it's totally okay. It actually has been very pleasant."
"We sort of feel like the caretakers because we are around, but we don't have to be in the remodeling," she continued. "And there is a doorbell to the Airstream."
Sean half-joked with Jennifer that if she didn't plan to use the Airstream after they were done with it this fall, she should rent it out to another family planning a major remodeling project. Well, maybe a family further south. Think AirBnB on wheels.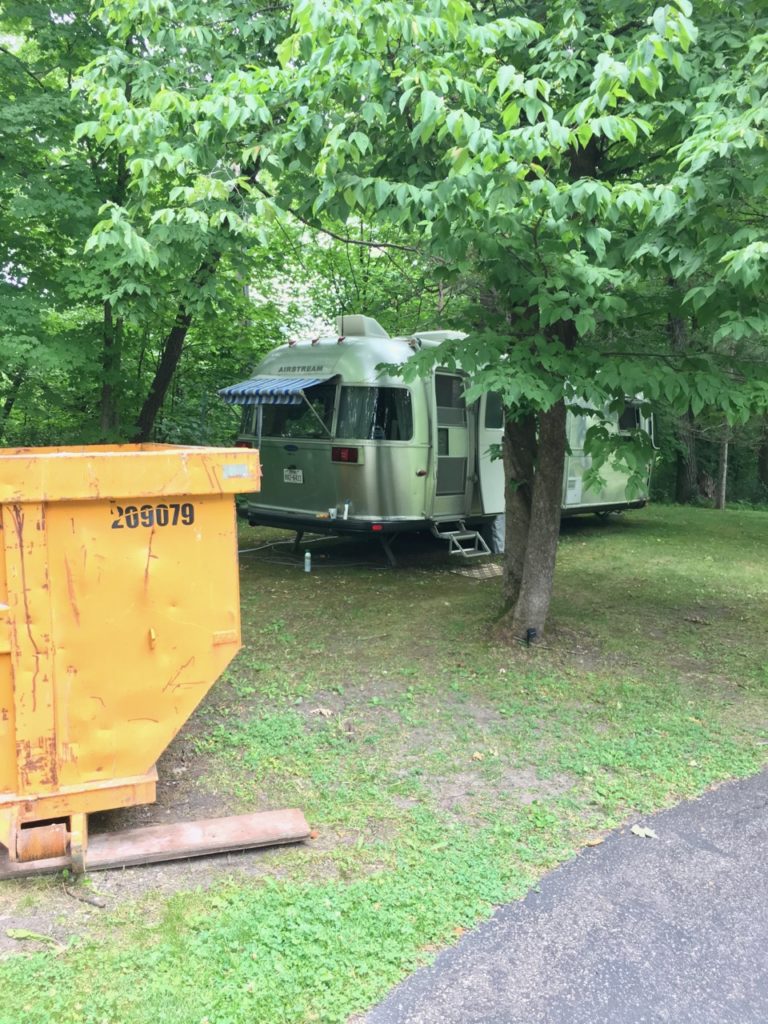 Lessons from the simple life
Granted, a new(ish) Airstream with air conditioning and running water isn't exactly roughing it. But camping (or at least cooking) in the trailer all summer long has helped the Bensons appreciate the simpler life and pull together as a family.
"I think you pull together more as a family when you are camping." Alisa explained. "When I say to the kids, hey the water in the tank is getting low. Would you go and connect the hoses? They do it. They are learning how to service things. They're also learning that when we need something done, like checking the propane, we need it done now. It's not like, 'would you do the dishes when you feel like it?' It's 'I can't cook dinner until we get the hose thing connected.' They are more mindful of the fact that this only works if we are all pitching in. It's not like 'do this to get the gold star'. It's 'I need water.' And it makes you appreciate water more," Alisa said.
What's more, lessons from the experience have drifted to the remodeling project design. For instance, Knight designer Kristen Peck worked with Modern Design Cabinetry to incorporate open shelves in place of upper cabinets in the kitchen because the family wants to store less stuff and keep it accessible.
"I always said I wanted our kitchen to feel like people can come in, know where a wine glass is, take it themselves and know that they are immediately welcome as opposed to it's a pristine kitchen and I don't know where anything is and I don't know if I should open anything," Alisa said. "I want our kitchen to make people feel at home. And you do have to live more simply when stuff is just there on open shelves."
Adventures in camping
The Airstream may be Minnesota's coolest construction trailer, but the Bensons admit it has not been without its challenges.
"We walked out of the front of our house one night and we both smelled what smelled like rotten eggs," Sean recalled. "As I got closer to the Airstream, it clearly was ground zero."
"They were wonderful," Alisa said of the volunteer firefighters who responded. "They brought the huge fire truck and I got a picture of the seven guys in all their gear with the boys and Sean. The kids are not going to forget that! You could get all stressed out, but we figured it out and it was fine and now it's part of the story. It's the summer of the Airstream."
Sean said it also was handy to have Knight around when the Airstream's circuit breakers started to trip. "Knight's electrician ran a heavy gauge power line through the trees and directly to a panel on the side of the house. The Airstream guy came out a week later and said, whoever did that really knew what he was doing."
While he looks forward to the improved flow and features in their remodeled home, Sean admits he will miss the Airstream when it goes. "It really is karma for me because I was becoming irritated with this Airstream in my yard for two years. And wouldn't you know that now I am benefiting hugely from it," he said. "There are times it feels like vacation or an adventure because this is not the house. You're in a different mind space when you are out here."
Fortunately, it was not the Airstream winter.