We're excited to finally share the details of this stunning main level transformation our team recently completed! The homeowner of this Minnetonka, Minnesota rambler, felt like her main level had become dated and a little cramped. The original floor plan featured a large fireplace that extended from the basement up through the roof, which separated the kitchen and family room. To create a more functional, open floor plan, we removed the entire fireplace structure.
Once we started demolition on the main level, our team found some structural issues with the roof. The repair required removing and rebuilding the roof structure in the middle of winter. Despite the setback, the final design turned out beautifully!
We love the mix of white cabinets with stained cherry, which adds warmth and depth to the space. The kitchen is so much more functional now, thanks to the ample counter space and a generous island topped with a gorgeous quartz countertop. Creative storage solutions in the drawers and cabinets keep the kitchen organized and clutter-free.  The great room's wood beams and fireplace mantle perfectly complement the built-ins and give the space character. Rounding out this main level transformation is the newly remodeled sunroom, which features shiplap and wood beam ceiling accents.
Our team had so much fun working on this project, and the homeowner was a joy to work alongside! She knew her vision was from the beginning, which made it easy for us to bring it to life. Keep scrolling for a closer look at this newly renovated Minnetonka rambler—and be sure to get in touch with our team to discuss your next remodeling project. We'd love to help you complete your home transformation!
Design Details
Cabinets: Modern Design Cabinetry
Fireplace: Sherman Masonry
Countertops: Cambria
Appliances: Warners' Stellian
Before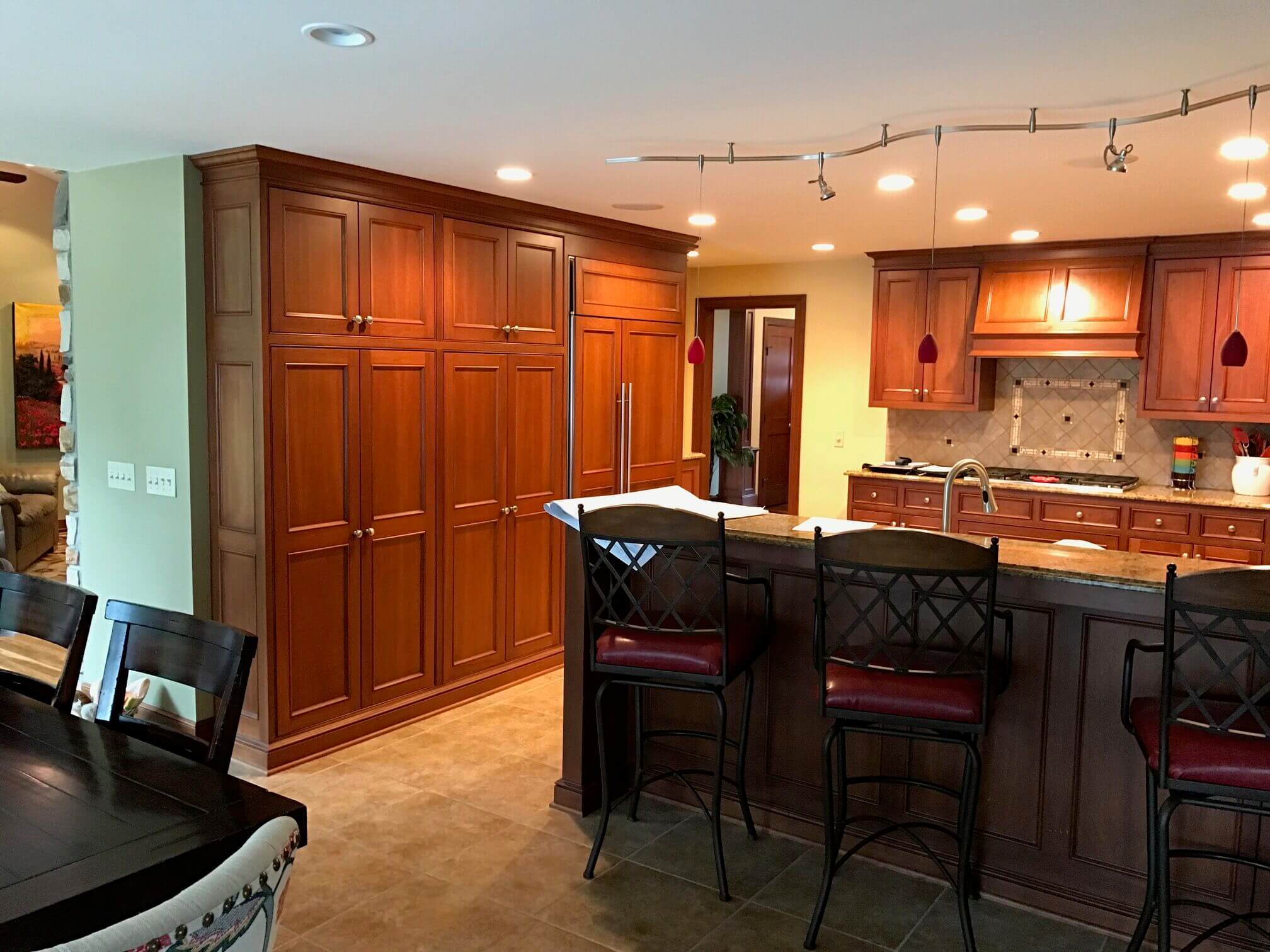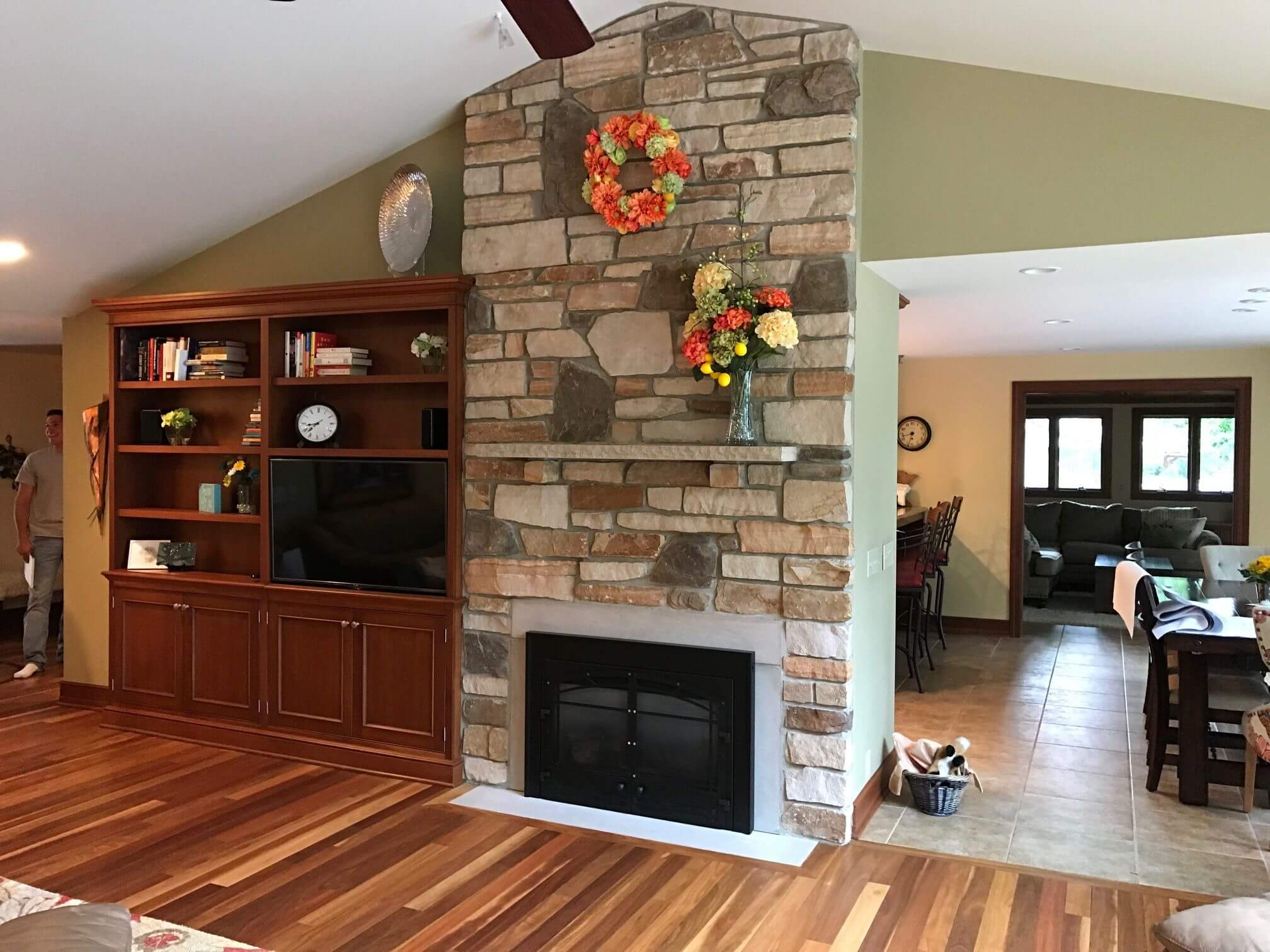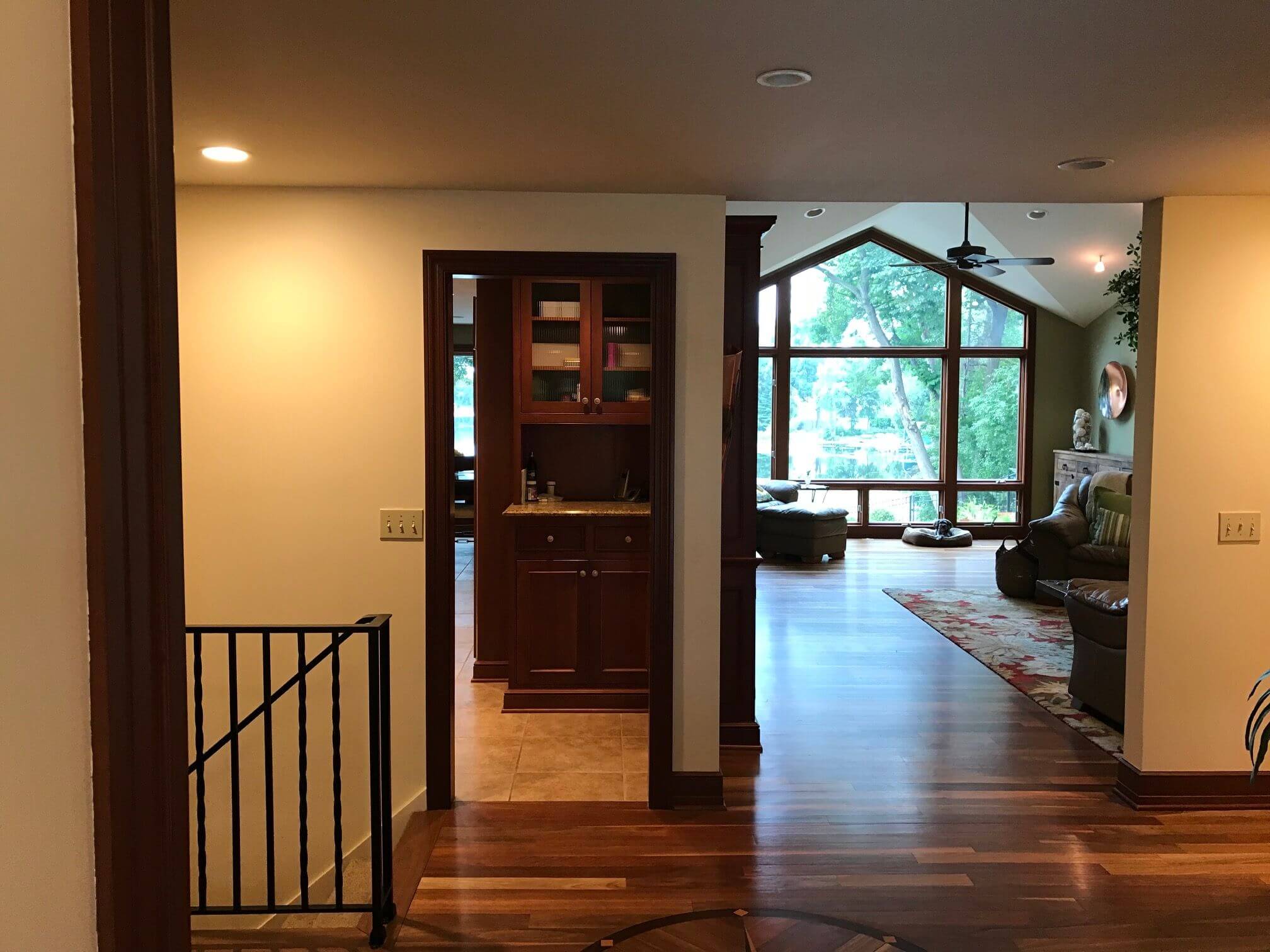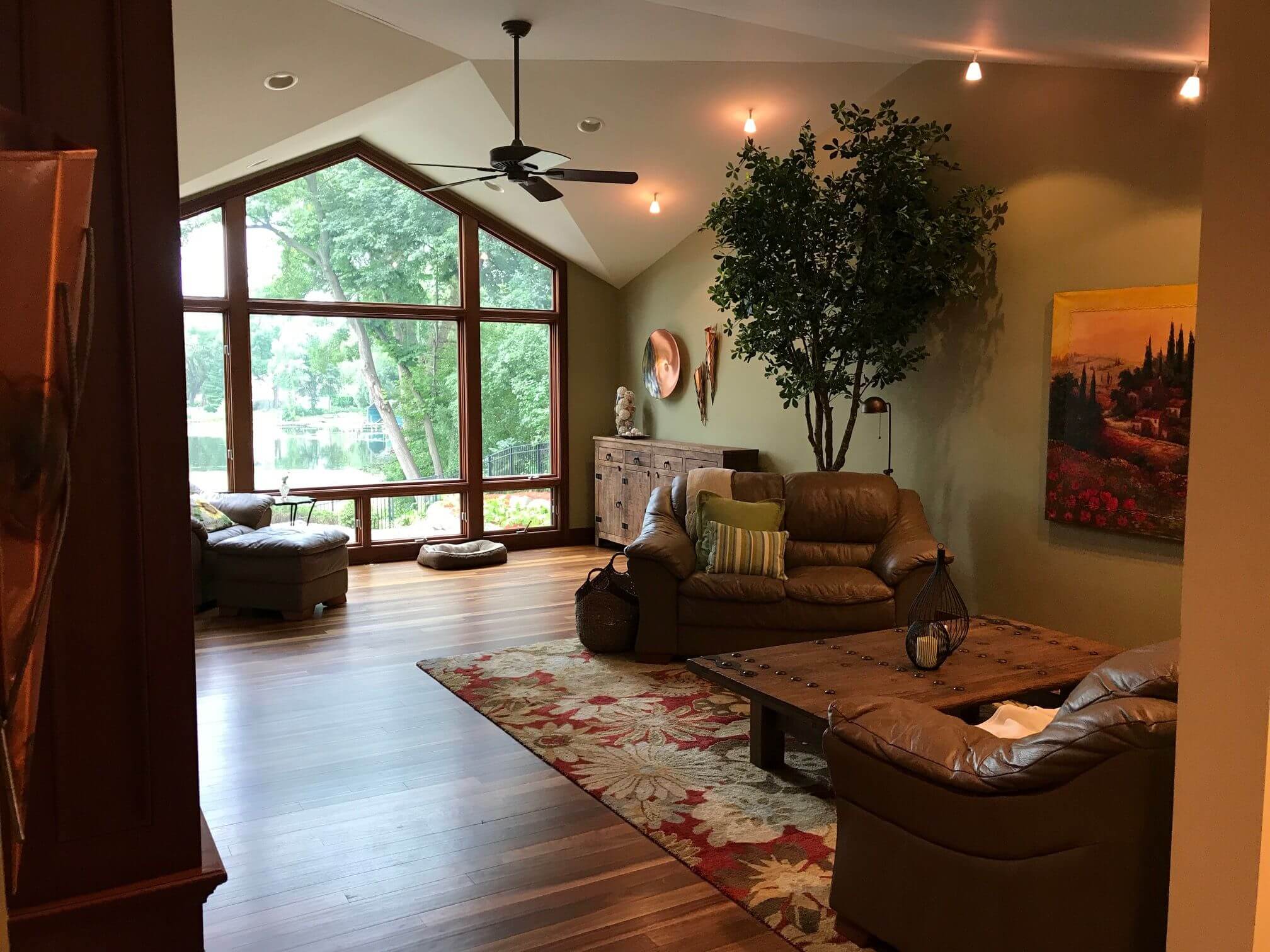 After